I've recently noticed an issue with delivery speed on Multi Channel orders - wondered if anyone else has had the same thing happen? I thought I had misclicked when it happened last time, but I double checked and there is definitely an issue here.
I set up the order and clicked 'Priority Delivery' (same day ship date, 3 day estimate):

The order has gone through as 'Standard Shipping' (next day ship date, 10 day estimate):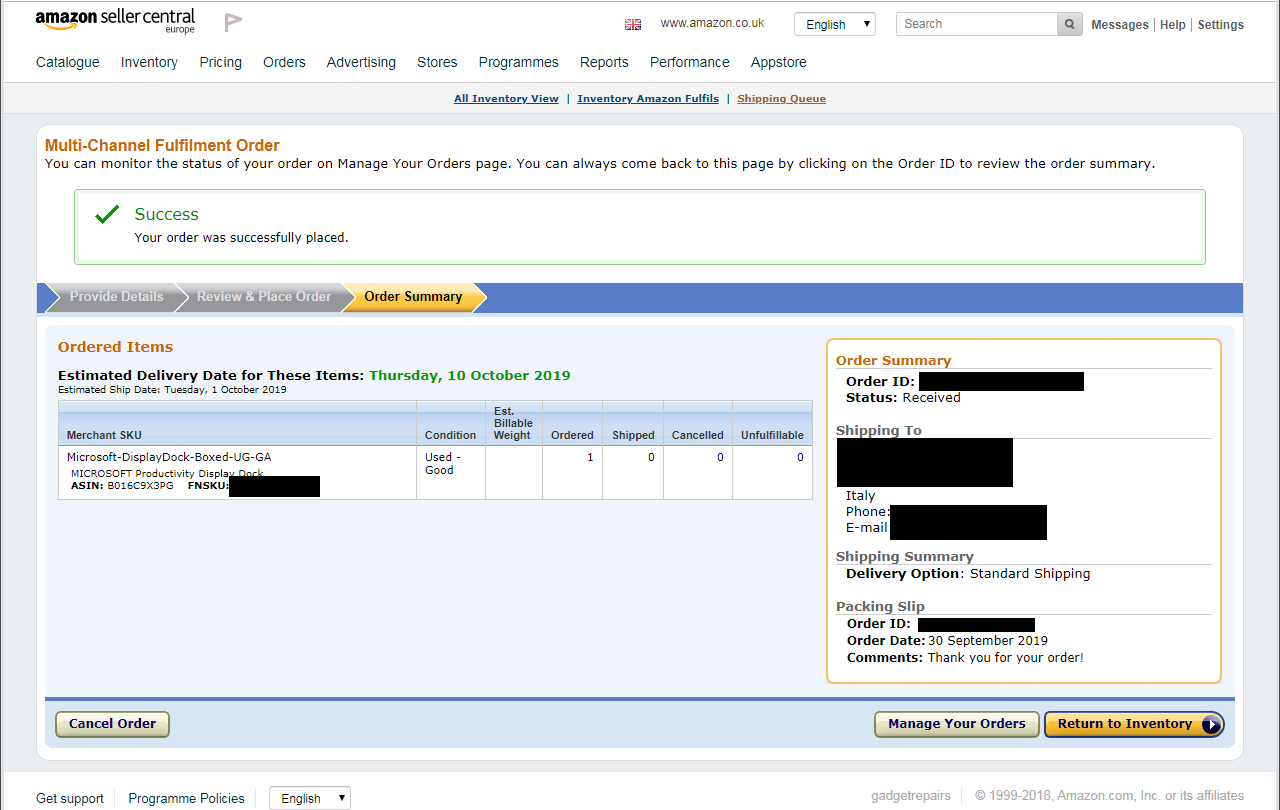 Has anyone else encountered this issue?